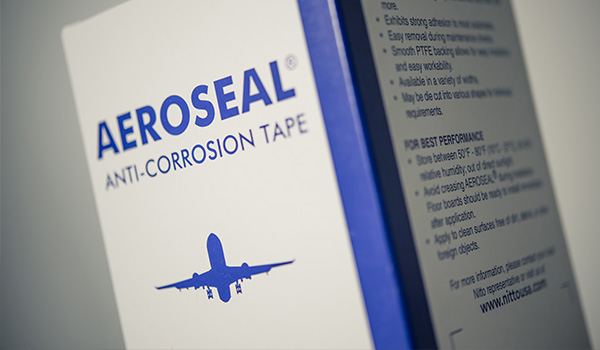 Aerospace Tapes
Avioparts is a leading distributor of Aerospace Tapes for the Aviation Industry. The tapes we supply are used daily by our customers which include Airlines, MROs, Airframe and Engine Production Plants among others.
As an authorized distributor, we work closely with the OEMs and are proactive in offering a value added service to our worldwide customers with our product knowledge, competitive pricing, technical and logistics support. Our strict policy of maintaining Certificates of Conformance (C of C's) and Material Safety Data Sheets (MSDS) is part of our Quality Control procedure.
WE SUPPLY THE FOLLOWING TYPES OF AEROSPACE TAPES:
Aluminium Tapes
Masking Tapes
Double Sided Tapes
Foam Tapes
Hook and Loop Tapes
Glass Cloth Tapes
Temperature Self-Fusing
Silicone and Electrical Tapes
Anti-Corrosion Tapes
Nitto leads the industry with a commitment to consistent quality, reliability and value; a commitment that is vital in the aerospace and defense related industries. Their focused, yet diversified product lines, worldwide manufacturing, technical sales and product development experience provide Nitto with worldwide recognition for quality and technology.
Nitto has extensive experience in what we consider a core market: supplying high-quality pressure-sensitive products that meet the stringent demands and numerous specifications of the aerospace industry.
Avioparts is 3M Aerospace authorized distributor and supplies the complete 3M Aerospace full range of products.
3M Aerospace offers a wide array of advanced technologies for aircraft interiors, exteriors and structures, including:
Surface Protection
Aerospace Sealants
Structural Adhesives and Tapes
Thermal Acoustic Systems